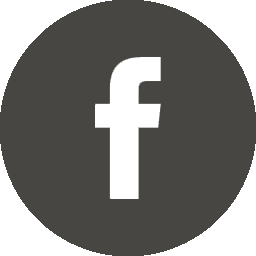 President - Dot Temple
Vice- President -Leigh A. Jones
Treasurer - Rucker Leake, Jr.
Secretary -Susie Tully

Robert Butler

Beryl Gene Daniel
​
Lucie Cassity

Sylvia Leake

Heather Spillman

Thomas Temple, Jr.
Emeritus Members:
Dorcas Brown
Elisabeth K. Dart
Nancy Vinci




About West Feliciana Historical Society
The West Feliciana Historical Society played a great part in leading the way for the preservation of the Historic District in St. Francisville and the promotion and development of The Audubon Pilgrimage. Along with the City of St. Francisville, the Mayor and City Council, the Historic District Commission, St.Francisville Main Street and the West Feliciana Tourism Commission, the Historical Society works toward preserving this unique, wonderful jewel of culture and people ... St.Francisville. Read more
In the late 1960s, before tourism became an industry and before preservation was a byword, several very forward-thinking individuals in West Feliciana formed a non-profit organization and initiated a process directly leading St. Francisville to top the list of Louisiana's best places to visit - second only to the city of New Orleans.
The charter members of the West Feliciana Historical Society invented tourism in our area. The West Feliciana Tourist Commission now directs all aspects of this very important industry. In the early years, the Historical Society conceived an annual pilgrimage to be its major fund-raiser, which it is, to this day.
The Audubon Pilgrimage is and always has been an exercise in community. A faithful core of volunteers orchestrates the parish-wide event, and the Historical Society depends upon their efforts and the funds generated by the annual Pilgrimage to operate and maintain our headquarters and the museum, to employ our Museum Director, and to maintain Market Hall.
In 1970, the Society acquired the Weydert's Old Hardware Store. In 1971, the old store building was established as a local history museum, West Feliciana Historical Society Museum. It was and continues to be an interpretive museum of local history. Presently, the museum workers or clerks field a variety of questions, some historical, some genealogical, and some just simply questions asking directions or where to eat, visit, or stay the night.
The Historical Society mission was modified and updated in 2014 and is now:
Preserve and promote West Feliciana historically, culturally, and architecturally through education and stewardship.
The Board has a keen desire and a strong ambition to broaden the public's knowledge of our area's past, as well as to encourage the continual efforts to preserve historic sites, artifacts, and structures.
​

"Preserve and promote West Feliciana historically, culturally, and architecturally through education and stewardship."
​