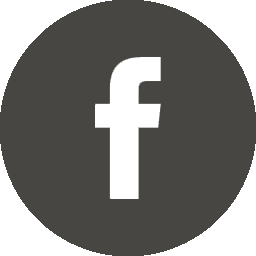 Museum Hours – Open every day, 9am to 5pm
Exhibits:
Bayou Sara, St. Francisville and West Felciana
John S. Dawson, A Legacy of Education in West Feliciana
West Florida Rebellion
The Art of Charles Rieneke
The Hardware Store at the Heart of It All The West Feliciana Historical Society is proud of its Museum, formerly a hardware store, located at 11757 Ferdinand St. in the heart of St. Francisville's Historic District. Home to first class exhibits which tell the rich history of the area and a quaint gift shop with local and regional books and gifts, it is a cherished spot for locals and a must see for visitors. Read moreThe building that houses the West Feliciana Historical Society and Museum has an interesting history of its own. The site dates back to the early 1800s when the town of St. Francisville was laid out by John H. Johnson. The property changed hands a number of times but served almost continuously as a blacksmith shop and forge.The current two-story building, built in 1888, is constructed of heart pine and is 90 feet long by 31 feet wide. Beginning its life as a hardware store, the building was first ownedby A. T. Gastrell, a prominent Bayou Sara hardware dealer who, in 1896, supervised the restoration of Grace Episcopal Church, repairing damage inflicted during the Civil War. The business remained successful until Gastrell retired in 1907.
In 1912, Charles Weydert acquired the store from Gastrell. Weydert had a prosperous blacksmith business and hardware supply in Bayou Sara, but after several floods threatened the town, he decided to move his business up the hill to St. Francisville. A New StartFor the next four decades, Weydert offered customers in the St. Francisville area a wide range of products including grist mills, corn shellers, mowers, tools, plows, binders, and haying tools. These and a multitude of other items were displayed neatly on shelves in the aisles of the store. Next to the hardware store was Weydert's blacksmith shop, originally operated by Rudolph Yunks and Jimmy Roth. During the 1950s, the hardware store and the blacksmith shop were slowly phased out,and for a time the building was used by the Princeville Canning Company. Eventually Mr. and Mrs. Jules Landry purchased the property and graciously made it available to theWest Feliciana Historical Society. This beautifully restored building now serves as its home.
​