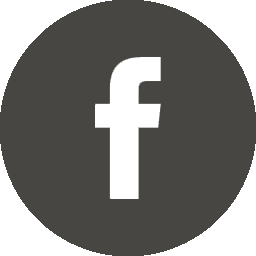 Welcome to Audubon Pilgrimage


For over four decades the sponsoring West Feliciana Historical Society has thrown open the doors of significant historic structures to commemorate artist-naturalist John James Audubon's stay as he painted a number of his famous bird studies and tutored the daughter of Oakley Plantation's Pirrie family, beautiful young Eliza.
When the artist arrived in the St. Francisville area in 1821, he recorded in his journal that the rich lushness of the landscape and flourishing birdlife "all excited my admiration."
Having set for himself the staggering task of painting all the birds of this immense fledgling country, Audubon would find the inspiration to paint dozens of his bird studies while residing at Oakley.
Popular as the central focus of the Audubon State Historic Site for more than half a century, Oakley has been beautifully restored and furnished in the late Federal style. Read more...
​

Pilgrimage Chairpersons Present & Past
2018 Pilgrimage Chairperson
Willia Lemoine Parkerson
It is with great pleasure we announce that Willia Lemoine Parkerson is the 47th Chairman of the John James Audubon Pilgrimage. She has been busy putting together a fabulous weekend of events and activities for March 16, 17 and 18, 2018. Read more...
2017 Lisa Hegwood Horn
2016 Susanne Warren Tully
2015 Christian Daniel Tregle
2014 Mary Daniel Godke
2013 Missy Meaux Higgins
2012 Lauren D'Aquin Field
2011 Elaine Vinci Sullivan*
2010 Mary Fort Thompson
2009 Liz Adkins Butler
2008 Linda Bryant Flynn
2007 Mary Ellen Cornette Daniel
2006 Susan Franks Leake
2005 Lynn LeSeur Leak
2004 Jane Smith Daniel
2003 Julie Bourgeois Brashier
2002 Leigh Anne Bennett Jones
2001 Toni Stephens McVea
2000 Shirley Nolen Pourciau*
1999 Lucie Leake Cassity
1998 Betsy Powell Daniel
1997 Arlene Hardouin Hughes
​
1996 Sylvia Cestia Leake
1995 Patricia Pope Babin
1994 Marilyn Moore Price
1993 June Rubelius Perkins*
1992 Ruthie Bennett Davis
1991 Evelyn Baur Smith*
1990 Clara Ruth Fore Saint*
1989 Margaret Hobgood Lemoine*
1988 Anna Bess Odom Kelley
1987 Dorothy Reames Temple
1986 Betty Sue Kendrick Daniel*
1985 Patsy Mahoney Hardouin
1984 Anne Honeycutt Bennett*
1983 Nancy Klindworth Vinci
1982 Evelyn Alston Wilcox*
1981 Elizabeth Anne Harvey Bennett*
1980 Anne Daughtry Wilcox*
1979 Beryl Gene Daniel
1978 Irma Bennett Bryant*
1977 Rachel Shannon Hall*
1976 Dorothy Noble Wilson*
1975 Frances Crain McVea*
1974 Charlotte Sturdivant Hobgood*
1973 Miriam Scales Garrett*
1972 Lucille Perkins Leake*
* Deceased
​